what's on
Monday 15
Filter by genre
Filtered by: Underbelly George Square
3 events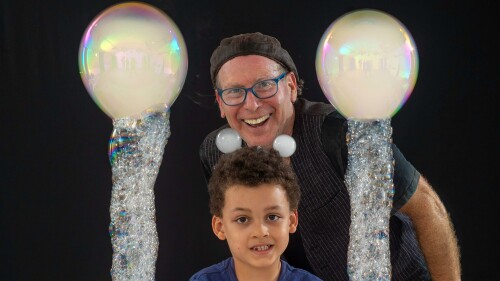 Children's Shows
Amazing Bubble Man
An Edinburgh Fringe favourite, he has sold out there for the last 14 years. Louis explores the breathtaking dynamics of bubbles, combining comedy and artistry with audience participation and enough spellbinding bubble tricks to keep everyone mesmerised. From square bubbles, to rocket bubbles, the Amazing Bubble Man conjures shrieks of laughter and gasps of amazement from all ages. (Some shows will have live music by Jet Black Pearl).
4 - 29 August 2022, 12:55 pm
Underbelly George Square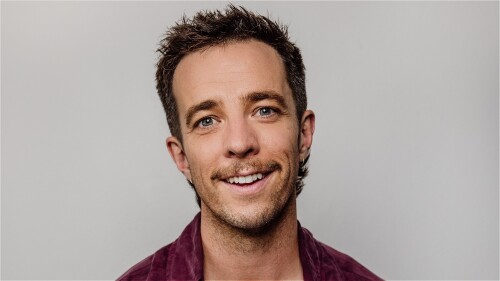 Comedy
Eli Matthewson: Daddy Short-Legs
Award-winning Eli Matthewson, is taking you back through some huge life revelations that took place in some seriously shitty cars, from when he came out to his dad, to ten years later when his dad came out to him. WINNER Best Show 2021 NZ International Comedy Festival WINNER Director's Award 2019, NZ International Comedy Festival 30 Best Jokes of the Edinburgh Fringe 2019 The Telegraph
3 - 28 August 2022, 8:50 pm
Underbelly George Square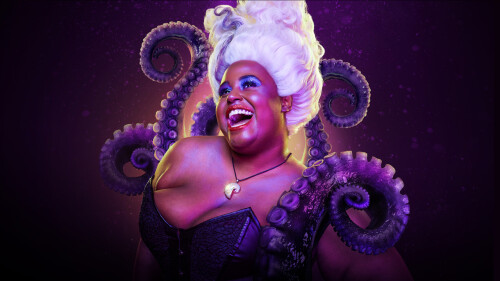 Musicals and Opera
Unfortunate: The Untold Story of Ursula the Sea Witch
From multi-award-winning Fat Rascal Theatre and fresh from complete sell out runs at the Edinburgh Fringe and around the UK comes this critically acclaimed hit parody musical. 'Unfortunate' splashes into Edinburgh with a 70-minute festival version - and things are gonna get wet. Join everyone's favourite Disney Diva, Ursula, as she gives her take on what really happened all those years ago under the sea. With an original hot pop soundtrack and trademark filthy humour, it's time to take the plunge and dive in to this year's hottest night out. Cruella told her side, and Maleficent's had her moment. Now the legendary queer queen is ready to spill, in this tell-all tale of sex, sorcery and suckers. Book and Lyrics by Robyn Grant and Daniel Foxx. Music by Tim Gilvin.
4 - 29 August 2022, 5:55 pm
Underbelly George Square