what's on
Monday 15
Filtered by: Children's Shows
3 events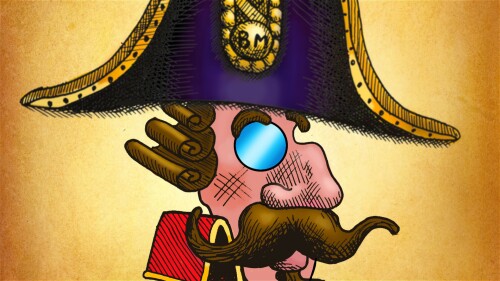 Children's Shows
The Extraordinary Time-Travelling Adventures of Baron Munchausen
There will be pirates and princesses, unicorns and dragons, castles built of cheese, and all of it is completely and irrefutably true. Leicester Comedy Festival Best Children's Show 2020 Winner. Greater Manchester Fringe Best Kid's Show 2019 Winner. Rated by ThreeWeeks magazine as one of their top three Children's shows to see in 2018.
3 - 29 August 2022, 11:45 am
Underbelly Bristo Square
Children's Shows
Dragons & Mythical Beasts
Unveil a myriad of dark secrets and come face to face with some of the most magnificent monsters and terrifying beasts ever to walk the earth. Discover the colossal Stone Troll, the mysterious Indrik and Japanese Baku, the Tooth Fairy (not as sweet as you'd think), an adorable Unicorn and majestic Griffin. Take your place among legendary heroes, just don't wake the Dragon... Olivier nominated.
3 - 21 August 2022, 11:20 am
Underbelly Bristo Square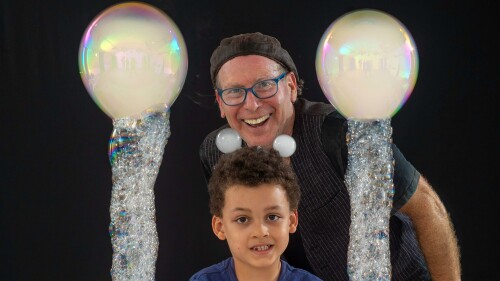 Children's Shows
Amazing Bubble Man
An Edinburgh Fringe favourite, he has sold out there for the last 14 years. Louis explores the breathtaking dynamics of bubbles, combining comedy and artistry with audience participation and enough spellbinding bubble tricks to keep everyone mesmerised. From square bubbles, to rocket bubbles, the Amazing Bubble Man conjures shrieks of laughter and gasps of amazement from all ages. (Some shows will have live music by Jet Black Pearl).
4 - 29 August 2022, 12:55 pm
Underbelly George Square