your visit
Venues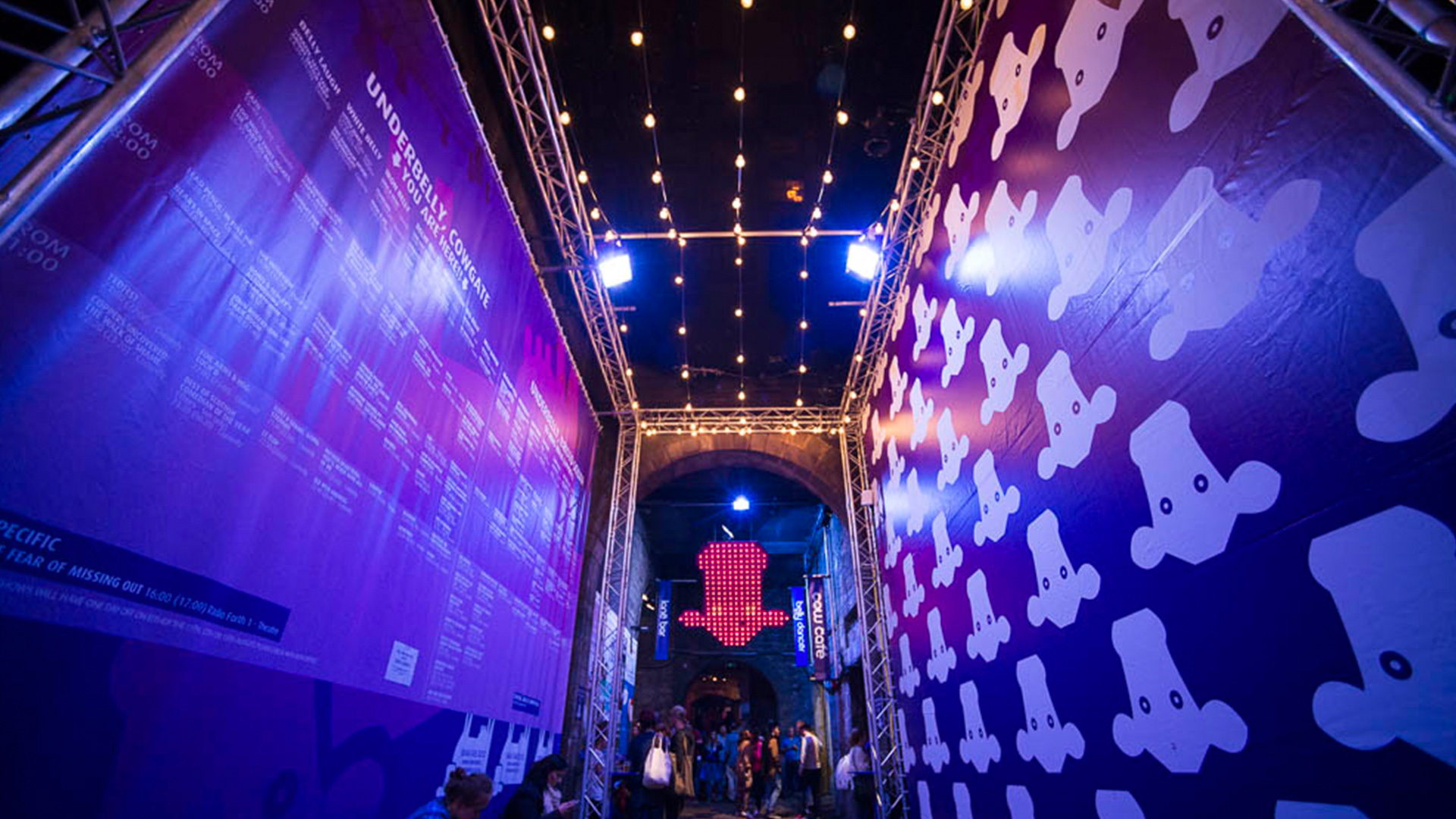 Cowgate
Cowgate Located on the Cowgate in Edinburgh's central Old Town, Underbelly Cowgate is the beating heart of our festival operation during Fringe season and the place where it all began. Cowgate plays host to six of our performance spaces: Belly Laugh, Iron Belly, Big Belly, Belly Button, Belly Dancer and Delhi Belly, as well as several buzzing bars and the Cow Café, where you can grab a bite and decide which show to see next!
Cowgate, 66 Cowgate, Edinburgh EH1 1JX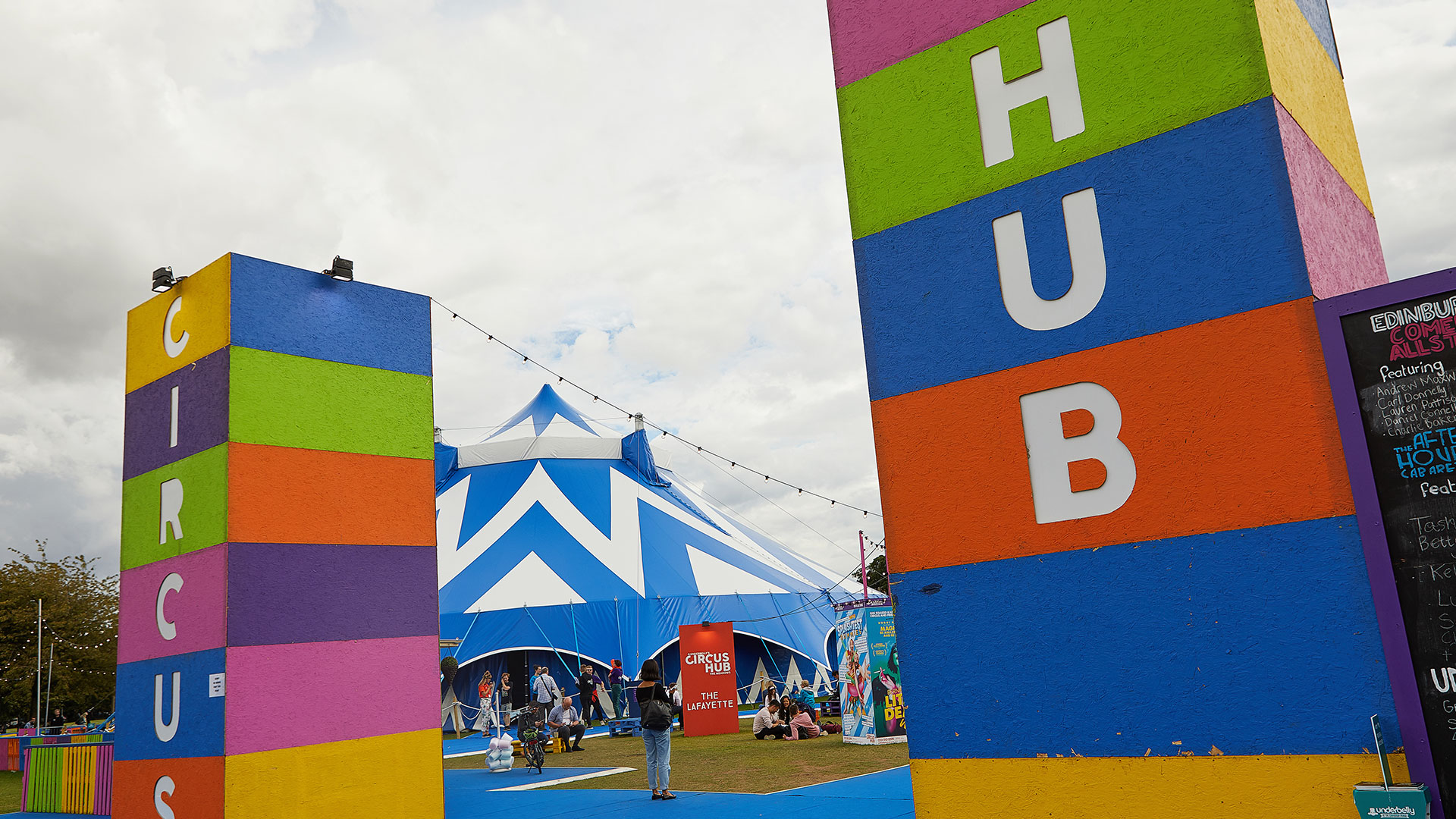 Circus Hub
Created in 2015, Underbelly's Circus Hub on the Meadows was the first ever major venue dedicated to circus at the Edinburgh Fringe. For 2023, Circus Hub returns with another spectacular programme, showcasing the best in UK and international circus. Located on The Meadow, Underbelly's Circus Hub is made up of the Lafayette (a 550 seat big top) and The Beauty (a 500 seat spiegeltent). The two venues are named after one of the world's most famous circus performers and illusionists - The Great Lafayette, and his dog Beauty, who famously both died in Edinburgh in 1911. These venues provide the opportunity to present spectacular and technically ambitious circus work of a level that has never been seen before at the Fringe, in the heart of Edinburgh.
Circus Hub, Middle Meadow Walk, The Meadows, Edinburgh EH9 9EX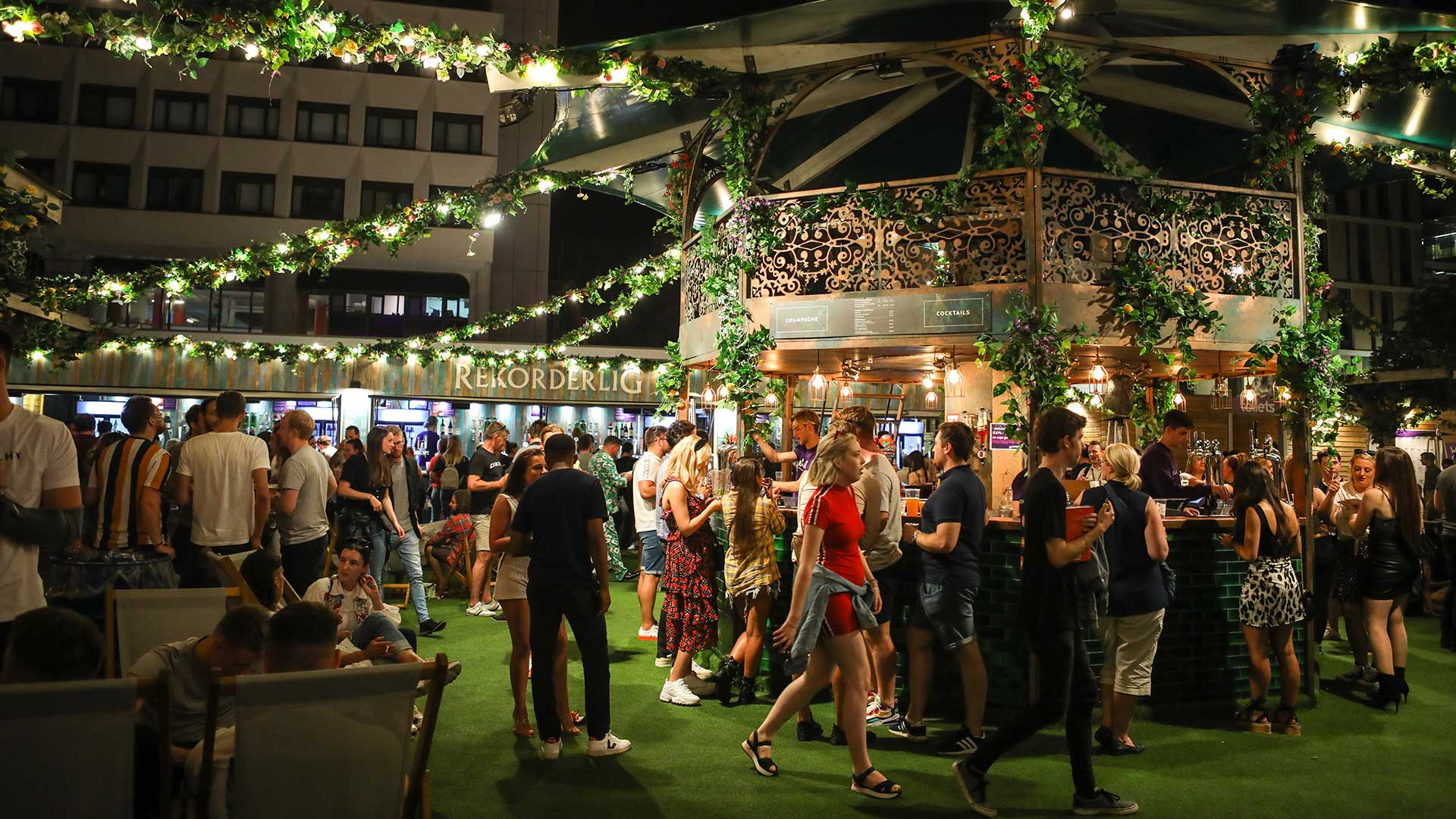 Bristo Square
In 2023, Bristo Square will be home to ten Underbelly fringe venues: McEwan Hall, Cowbarn, Friesian, Jersey, Dexter, Dairy Room, Ermintrude, Buttercup, Clover, and Daisy. Catch some moo-velous entertainment, delicious local street food, and udderly good summer drinks.
Bristo Square, Teviot Place, Edinburgh EH8 9AG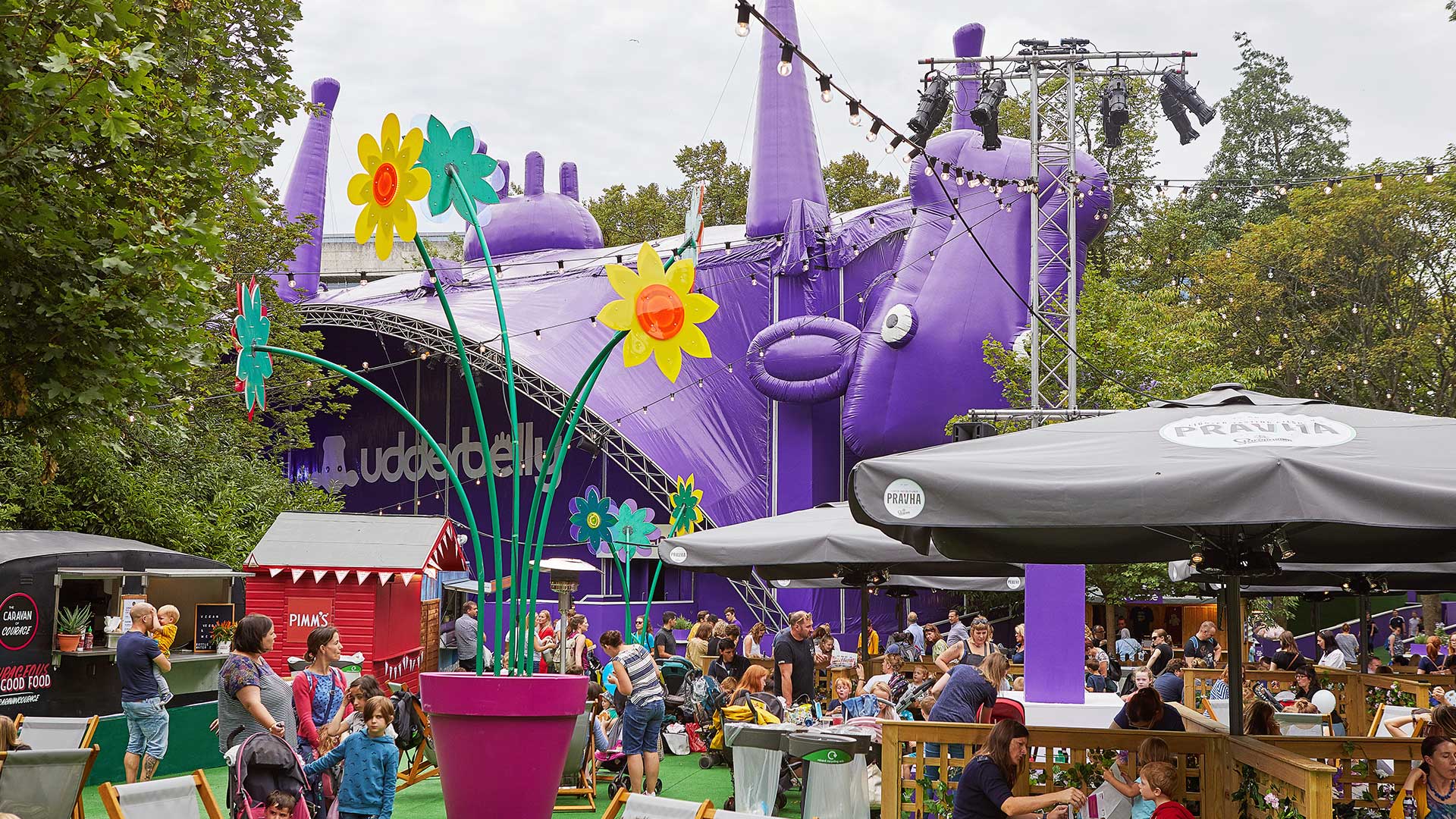 George Square
Back by popular demand, the iconic Udderbelly, our upside-down purple cow, will return for 2023 to George Square! This year, Udderbelly will be joined by the Wee Coo in George Square. Enjoy a herd of outdoor bars and food stalls. The ideal place to laze and graze with a coffee, a pint, or a juicy gourmet burger.
George Square Edinburgh EH8 9LD