what's on
Saturday 6
Filtered by: Theatre
Filtered by: Underbelly George Square
3 events
Theatre
Rob Madge: My Son's a Queer (But What Can You Do?)
When Rob was twelve, they attempted a full-blown Disney parade in their house for their Grandma. As Rob donned wigs and played Mary Poppins, Ariel, Mickey Mouse and Belle, their Dad doubled as Stage Manager, Sound Technician and Goofy. Unfortunately, Dad missed all his cues and pushed all the floats in the wrong direction. Mum mistook Aladdin for Ursula. The costumes went awry. Grandma had a nice time, though. My Son's a Queer (But What Can You Do?) is the joyous autobiographical story of social-media sensation Rob Madge as they set out to recreate that parade - and this time, nobody, no, nobody is gonna rain on it. Awarded Best Off-West End Production 2022 by WhatsOnStage!
4 - 29 August 2022, 4:15 pm
Underbelly George Square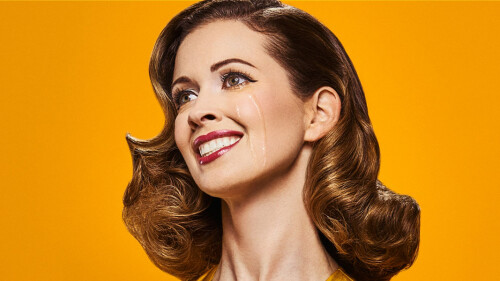 Theatre
Lightweight
As a last-ditch effort to recover from eating disorders, Amie enters a 28-day addiction treatment facility and remains there for a year. Tortured by her wildly dysfunctional parents, a seductive cupcake, and the ghost of a dead music icon, Amie surrenders to the fact that she may never recover... Until a new patient enters and disrupts her world forever. Winner "Best Festival Debut" - United Solo Festival, New York City 2021
3 - 29 August 2022, 2:50 pm
Underbelly George Square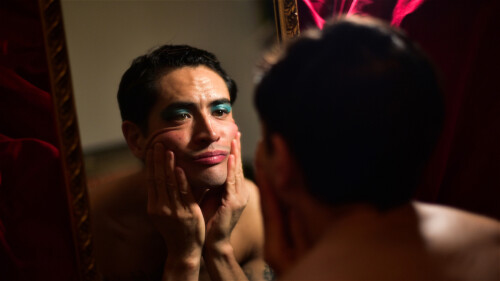 Theatre
Make-up
Lady Christina leaves the stage after another performance above another pub. Drag has become a drag and tonight could be her last ever show. But when the make-up comes off, the face in the mirror takes Chris Laneghan back to life before Christina came along. Can he live if living is without her? Step off the stage, leave the glamour and the costumes behind, and get to know the person behind the make-up.
3 - 29 August 2022, 1:20 pm
Underbelly George Square