Dance Physical Theatre and Circus
Circa: Humans 2.0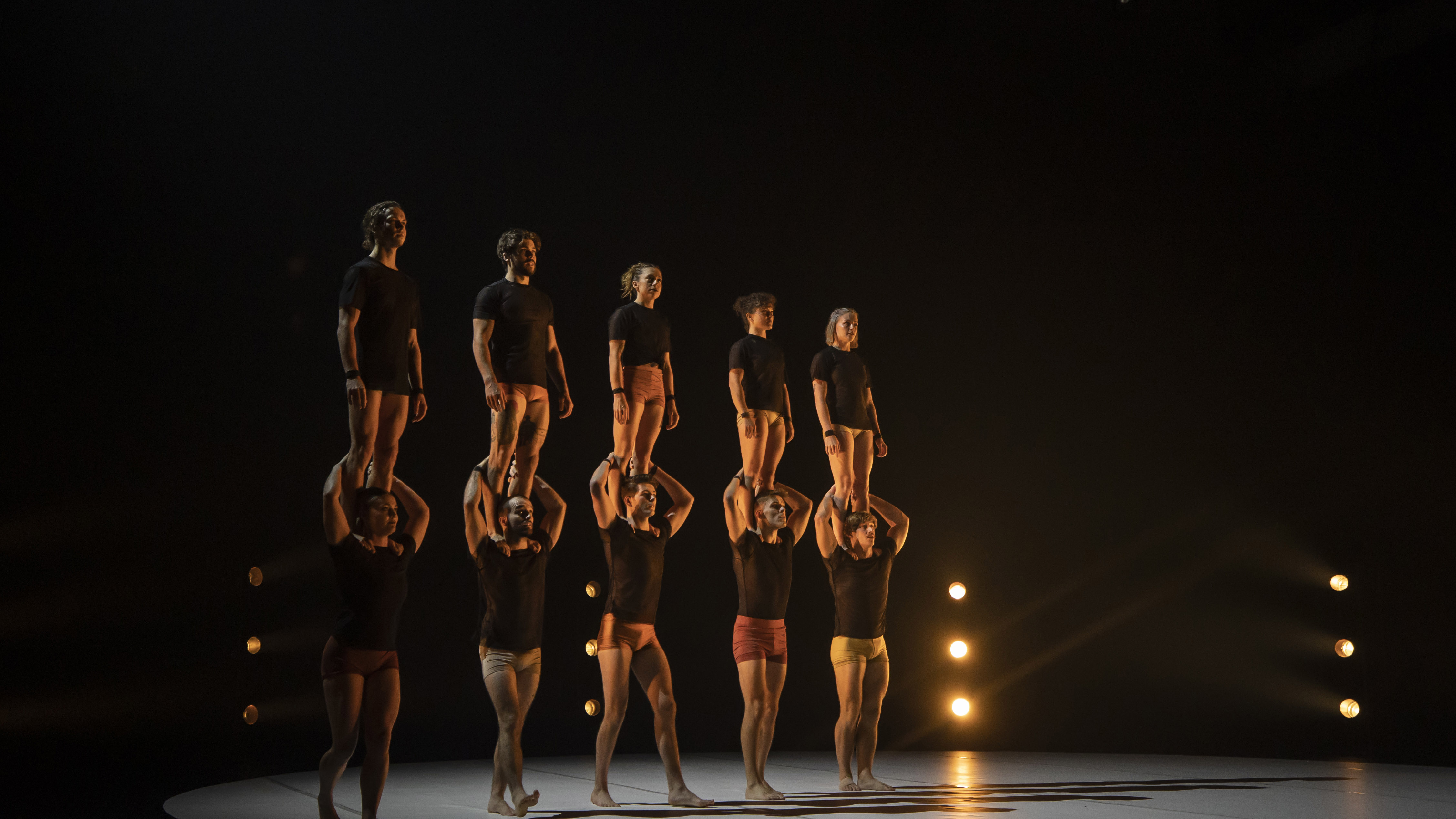 Venue
Underbelly's Circus Hub on the Meadows
A symphony of acrobatics, sound, and light, this is next-level circus by Circa.
Ten bodies appear in a flash of light. They move in harmony for a fleeting moment and then descend into a sinuous trance. Towers grow and decay, bodies leap, and are caught, as physical limits are pushed to their extreme. Can we ever find a perfect balance or is adapting to constant change the only way forward? A tightly woven choreography of bodies, pulsing with music, Humans 2.0 is intimate, primal, and deeply engaged with the challenge of being human.
Humans 2.0 is commissioned by The Mondavi Center, UC Davis
Circa acknowledges the assistance of the Australian Government through the Australia Council, its arts funding and advisory body and the Queensland Government through Arts Queensland.
Humans 2.0 is supported by the Australian Government as part of the UK/Australia Season 2021-22.
Presented By
Underbelly and Circa Contemporary Circus
Price
Tickets from

£12.00

Accessibility
For more information on accessibility and to book tickets, please contact the box office on 0131 510 0395 or access@underbelly.co.uk
Important Information
Age Category: 8 and above (8+)
Venue Number: 360
Venue Box Office Number: 0131 510 0395
Festival URL: www.underbellyedinburgh.co.uk
Babes in Arms: Babies do not require a ticket - Children under 2 years
Booking Fee:
Our handling fee helps cover the costs of selling you a ticket online, such as fees for web hosting and credit card processing. For Fringe events, the fee is £1.25 per ticket up to a maximum of £5 per order.
reviews
"Jaw-dropping, seat-clawing and armchair-exhausting"
ArtsHub
"… spellbinding physical drama, with just the right amount of play, death-defying tricks and whimsical imagery"
The Conversation
"Humans 2.0 is a seriously sensational spectacle: as aesthetic as it is athletic, as comedic as it is grave, and all in all, a visceral delight."
The Conversation
"[Humans 2.0] pushes the boundaries of what circus and acrobatics can be"
Time Out
"…70 minutes of wonder ... perfectly timed, perfectly executed, perfectly staged"
Courier Mail
Select a performance date and time