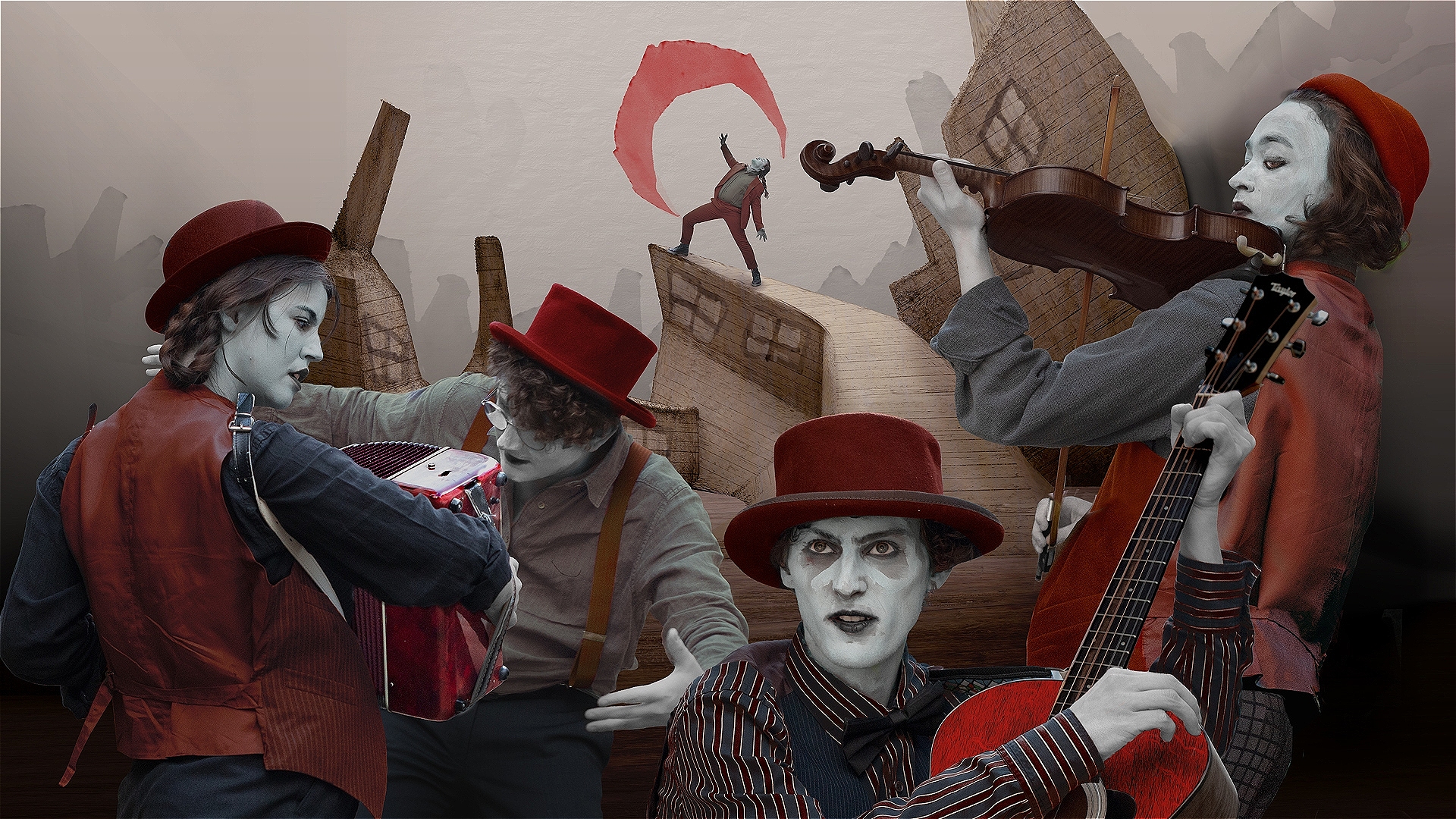 Theatre
Caligari
WINNER of Underbelly, New Diorama and Methuen Drama's hit-making UNTAPPED AWARD 2022.
Tonight, a new Caligari comes to life – accompanied by a five-piece band.
Off West End Award-winning ChewBoy Productions present their minty-fresh take on a German horror cult-classic. Five actor-musicians reimagine the seminal silent film, this time with the doctor's victims taking centre stage.
Embracing the long shadows and broad brushstrokes of German expressionism, ChewBoy's Caligari exposes parallels between post-war Weimar and the UK today – an ever-widening class divide, a subconscious need for a tyrant, and an unwillingness to rebel against deranged authority.
Presented By
ChewBoy Productions and Untapped Award Winnwe 2022
Advice
Scenes of violence
Accessibility
For more information on accessibility and to book tickets, please contact the box office on 0131 510 0395 or access@underbelly.co.uk
Important Information
Event Information:
Age Category: 14 and above (14+)
Age Category Type: Guideline
Venue Number: 302
Venue Box Office Number: 0131 510 0395
Festival URL: www.underbellyedinburgh.co.uk
Babes in Arms: Babies do not require a ticket - Children under 2 years
Booking Fee:
Our handling fee helps cover the costs of selling you a ticket online, such as fees for web hosting and credit card processing. For Fringe events, the fee is £1.25 per ticket up to a maximum of £5 per order.
Select a performance date and time