Comedy
Caitlin Cook: The Writing on the Stall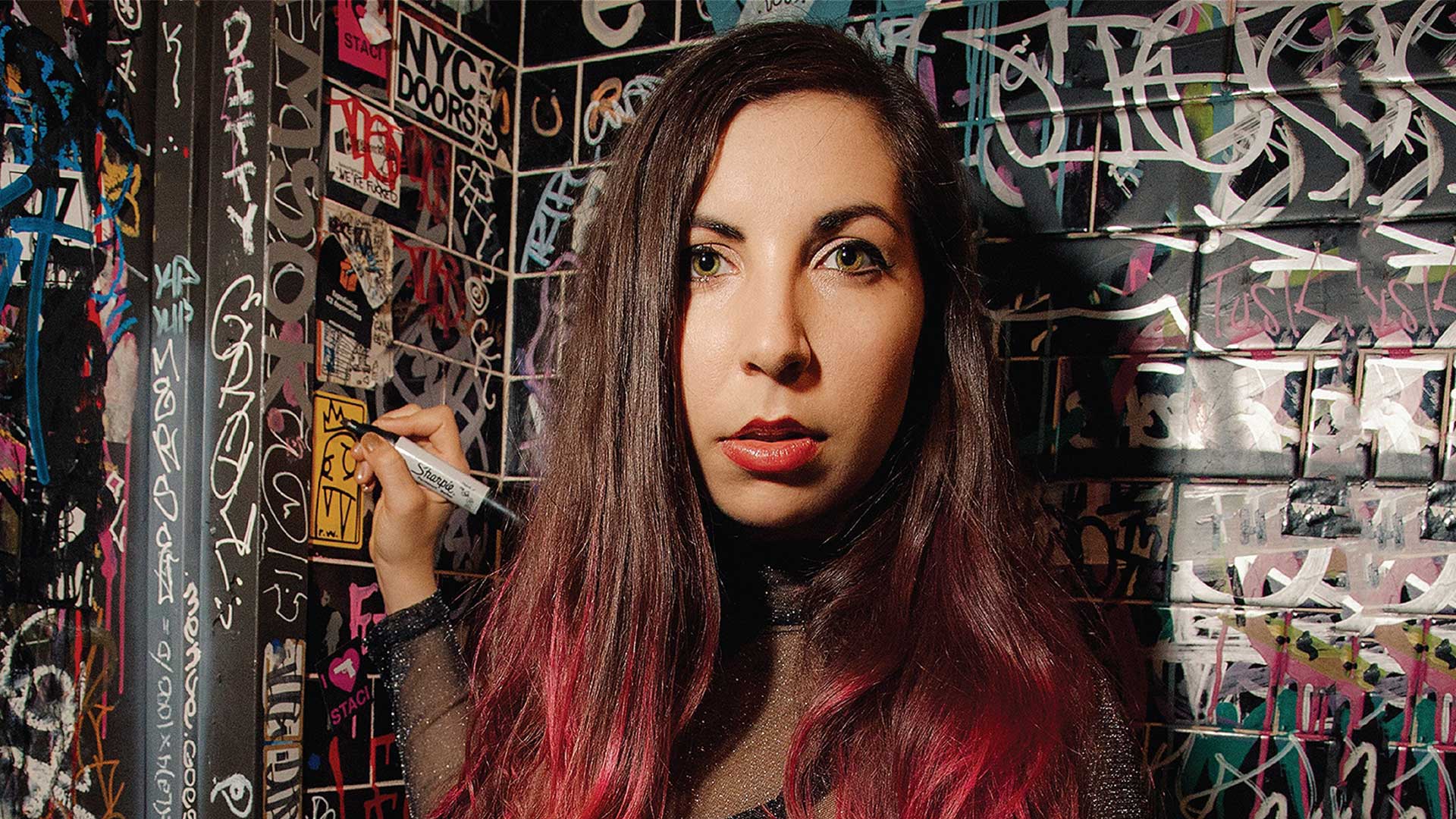 Venue
Underbelly Bristo Square
"Legendary cock lobster." "My life is on fire, I think I'm in love." "Life ain't all burritos and strippers, my friend."
These are just three examples of the bathroom stall graffiti you'll encounter in Caitlin Cook's (SiriusXM, Comedy Cellar) raucous new hour of comedy, music, and visuals. Confessional, immersive, and uproariously funny, this one-of-a-kind show - literally set in a dive bar bathroom - transforms graffiti scrawled all over the stalls into the lyrics of Cook's original songs and the trail markers along the journey she takes us upon.
Advice
Audience participation, Strong language/swearing
Accessibility
For more information on accessibility and to book tickets, please contact the box office on 0131 510 0395 or access@underbelly.co.uk
Important Information
Age Category: 16 and above (16+)
Age Category Type: Guideline
Website: www.thecaitlincook.com/the-writing-on-the-stall
Venue Number: 302
Venue Box Office Number: 0131 510 0395
Festival URL: www.underbellyedinburgh.co.uk
Babes in Arms: Babies do not require a ticket - Children under 2 years
Booking Fee:
Our handling fee helps cover the costs of selling you a ticket online, such as fees for web hosting and credit card processing. For Fringe events, the fee is £1.25 per ticket up to a maximum of £5 per order.
reviews
"A gem of a show"
One4Review
★★★★1/2
Select a performance date and time